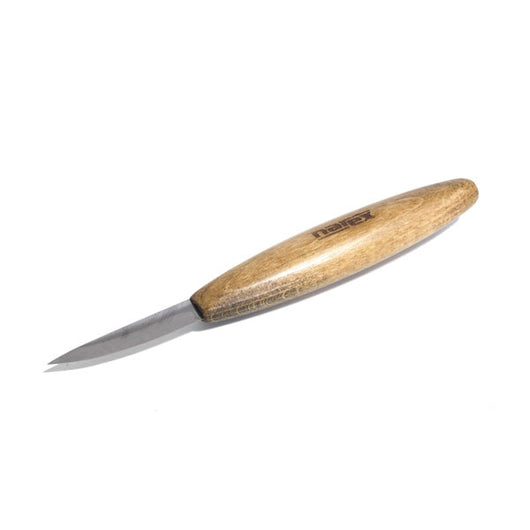 Narex Sloyd Carving Knife
Regular price $38.99 Sale
This Sloyd-style carving knife is designed specifically for wood carving, green woodworking, and whittling.   The thin pointed tip of the knife can be used for delicate wood cutting and adding details. The rounded part of the blade allows cutting in the hollow areas and can be used to make rolled, slicing cuts. The ergonomically rounded beech is very comfortable.
The blade is made of high-carbon steel treated to 62 HRc, with a blade length of 55 mm (2-1/4").  The total length of the knife if 185 mm (7-1/4").
Typically these are supplied with a reasonably sharp edge, but at least one of our customers has commented that the knife was not supplied with a very sharp edge and required honing before it was really sharp.