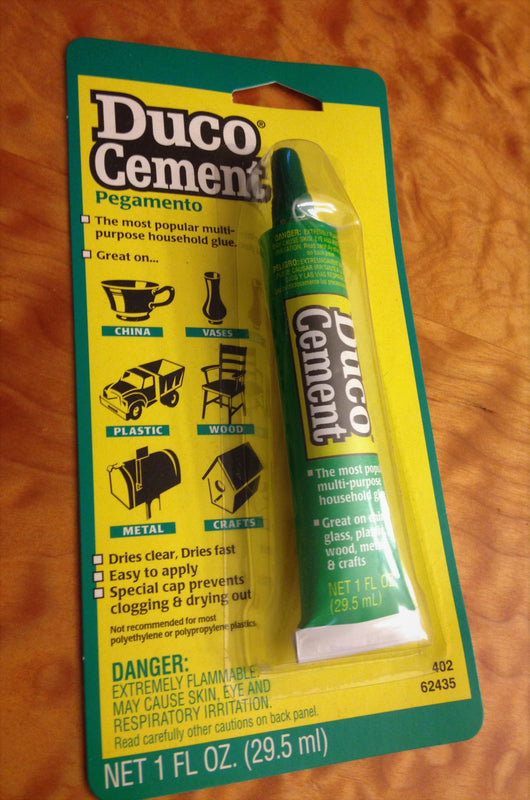 Duco Cement Household Glue 1 oz
Devcon Duco Cement is a multi-purpose, water resistant, fast-drying, nitro-cellulose household cement that dries clear and tough. Bonds wood, china, leather, glass, paper, ceramic, and metal. It is commonly used for a variety of things, including making bassoon reeds and attaching fletchings to arrows.  It starts to set in 5 minutes and can typically be handled in 1 hr - we find that it is ideal for temporarily attaching inlays to the substrate so that the outline can be scribed before routing the recess.
Not recommended for use on polyethylene, pvc or polypropylene plastics. Tensile Strength: 200 psi (glass to glass); 1200 psi (wood to wood); 700 psi (metal to metal). Note: Flammable. Keep away from heat, sparks, and open flame. Do not use on repairs that will come in contact with food related items.