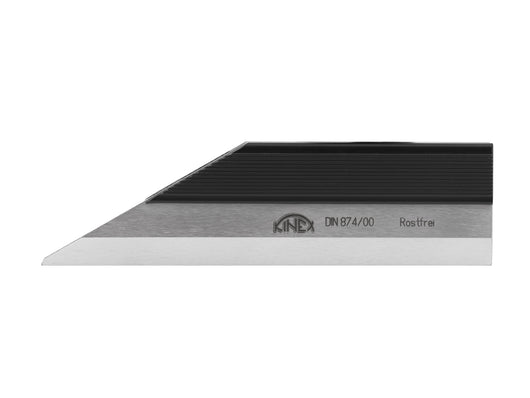 Kinex Stainless Steel and Steel Straightedges DIN 874 00 accuracy level
Regular price $39.99 Sale
These straight edges are made from stainless steel or steel that has been hardened to HRC55 and carefully stress relieved before final grinding and lapping so that their dimensions will remain stable over time and with changes in ambient temperature. 
They are very useful for checking the straightness of a variety of items and the stainless versions are ideal for checking the flatness of sharpening stones to decide when they need to be flattened.
They are made to a 00 accuracy level per the DIN 874 standard, which translates to an flatness along the total length of better than 2.33 µm (or 0.00233 mm/0.0000917") for the 200 mm (7.87") long straightedge and better than 3 µm (or 0.003 mm/0.000118") for the 300 mm (11.81") long straightedge.
They are supplied with a protective sleeve.